Semi-Sub Tour Grand Cayman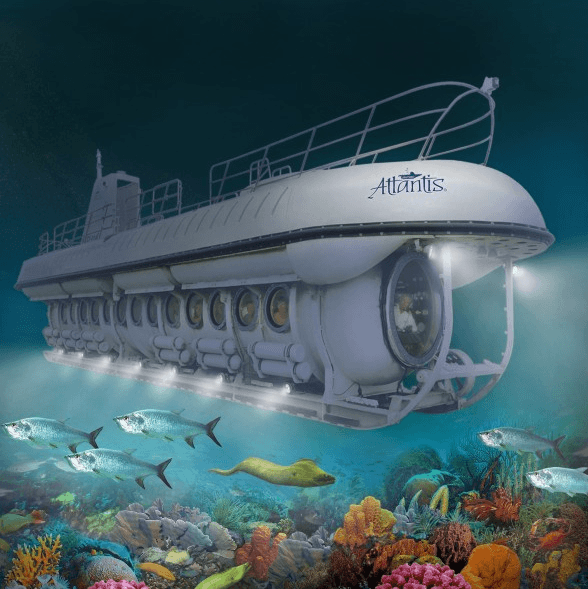 Below are details regarding the best submarine tour in the Cayman Islands.
We have hand-picked this company since they offer day and night underwater trips.
They accommodate tourists vacationing in Grand Cayman. There is an availability form below which when completed, sends directly to the submarine company; they will then respond within 24-hours.
Below is a video showing this experience:
Rates:
Daytime submarine tour – $104 USD per person – tour duration is one hour
Night submarine tour – $119 USD per person – tour duration is one hour
There is a wide range of marine life found in Cayman, making this submarine excursion a must do whilst visiting.
This is a great family activity, and is suitable for both young and old people. Experience the underwater environment without having to snorkel or dive.
Tour departs from George Town, Grand Cayman; this is a 2 minute walk from the cruise ship port, and a 6 minute drive from Seven Mile Beach.

Complete The Form Below To Check Availability & Rates For This Submarine Tour:
Our hand-picked submarine company always responds within 24-hours; if you submit the below availability form and you don't receive a response from them within 24-hours, you most likely made a mistake and it didn't send.