Relaxing Day At Hibiscus Spa In Grand Cayman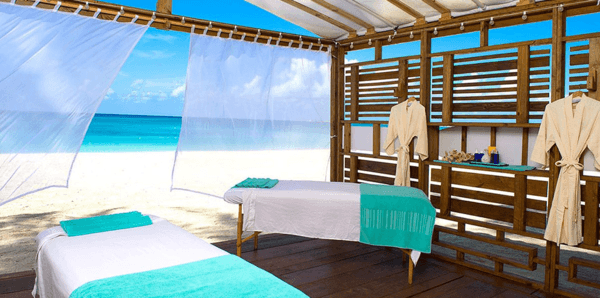 Below are details regarding the best spa in the Cayman Islands.
We have hand-picked this spa because of their amazing location on the world famous Seven Mile Beach in Grand Cayman.
They accommodate tourists vacationing in Grand Cayman. There is an availability form below which when completed, sends directly to the spa; they will then respond within 24-hours. Reservations are required to make visit.
Below is a video showing our top chosen spa:
Below is a list of the services:
Ocean Front Massage:
Receive a relaxing massage on the world famous Seven Mile Beach. Relax as you gaze upon the crystal blue sea just yards away.
Herbal Therapeutic Massage Ritual:
A mixture of gentle stretching, deep tissue massage and warm Thai herbal poultices offer care, comfort and relaxation.
Hibiscus Massage Sampler:
A complimentary combination of deep tissue massage, Swedish, hot stones, aromatherapy and reflexology.
Ultimate Oxygen Facial:
A relaxing facial to boost dehydrated, dull skin, with the power of oxygen, rich vitamins and healthy antioxidants.
Spa Located In Westin Hotel On Seven Mile Beach
Hotel, Condo & Cruise Ship Guests Welcome
Reservation Required To Visit
Friendly & Professional Spa Staff
Complete The Form Below To Check Availability & Rates:
Our hand-picked spa always responds within 24-hours; if you submit the below availability form and you don't receive a response from them within 24-hours, you most likely made a mistake and it didn't send.