In this article, we review the Hibiscus Spa in Grand Cayman. This is a great place to spend the day relaxing during your vacation. 
Where is the Hibiscus Spa located?
The Hibiscus Spa is located inside the Westin Hotel on Seven Mile Beach in Grand Cayman.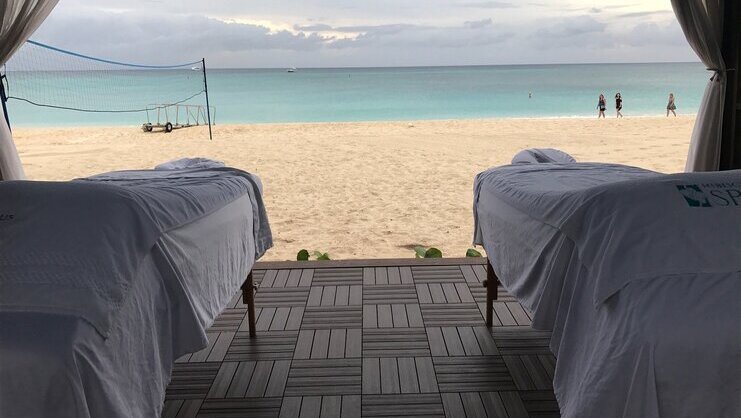 This is on the west side of Grand Cayman, and about a 10 minute drive from the cruise ship port in George Town.
Below is a Google Map showing the exact location of the Hibiscus Spa:
What services are offered here?
The Hibiscus Spa offers a wide range of services, such as:
Ocean Front Massage:
Receive a relaxing massage on the world famous Seven Mile Beach. Relax as you gaze upon the crystal blue sea just yards away.
Herbal Therapeutic Massage Ritual:
A mixture of gentle stretching, deep tissue massage and warm Thai herbal poultices offer care, comfort and relaxation.
Hibiscus Massage Sampler:
A complimentary combination of deep tissue massage, Swedish, hot stones, aromatherapy and reflexology.
Ultimate Oxygen Facial:
A relaxing facial to boost dehydrated, dull skin, with the power of oxygen, rich vitamins and healthy antioxidants.
Can anyone go to this spa?
Yes, anyone can enter the Hibiscus Spa.
This spa is located inside the Westin Hotel, but you do not need to be a guest at the Westin Hotel to spend time at this spa.
However, you cannot use the other facilities at the Westin Hotel unless you are a guest staying there.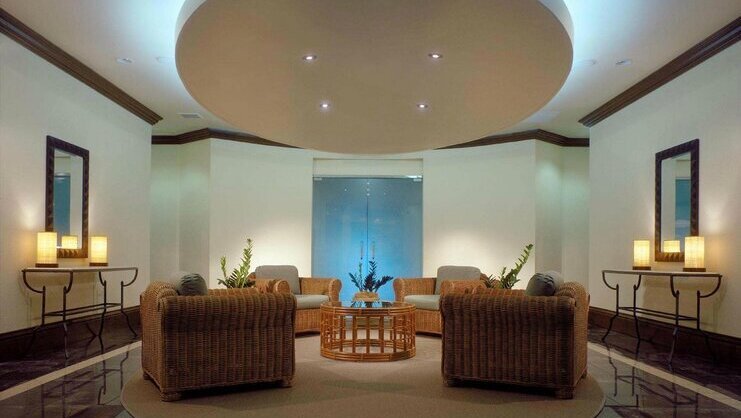 How much does it cost?
The cost depends on the services that you choose.
You can check out accurate pricing on their website here.
Final thoughts
The Hibiscus Spa is one of the best spas in Grand Cayman.
This is a great place to spend a few hours during your vacation to relax.
If you are looking for other things to do during your vacation, then check out our list of the top 25 things to do in Grand Cayman.