Turtle Farm In Grand Cayman


Pricing:
1 Adult - $35.75 USD per ride
1 Child - $25.75 USD per ride


Additional Information:
The Turtle Farm is one of the most popular tourist attractions in Grand Cayman.
Hold and touch green sea turtles! This enjoyable and relaxing tour is a great option for all ages.
Tour Includes:
- Turtle Centre Entrance Fee
- Free Entry to the Dolphin Park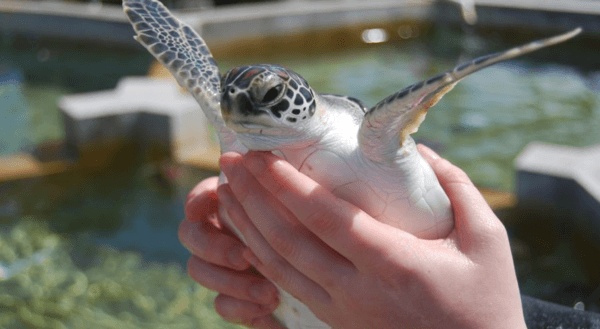 TripAdvisor Reviews:
These are the TripAdvisor reviews of "Discount Excursions". We work with Discount Excursions; they handle the booking process for us. Bookings are done on this page by completing the availability form below. 


Check Availability By Completing The Form Below:
Make sure that you don't make a mistake on the form, otherwise it won't send. You should receive a response within 24-hours; if you don't get a response, it's because the email didn't send due to a mistake made on the form. Responses can sometimes go into your junk folder.
The Turtle Farm is located about a 10 minute drive North of Seven Mile Beach, and about a 20 minute drive North of the cruise ship port in George Town, Grand Cayman.
There is an entry fee.
This is a great place to spend an afternoon or morning with friends and family, and is definitely worth the visit. This is also great for people with children since there is a wide range of activities within the area.
These turtles are bred inside the facility, and some are released into the wild to help sustain the wild population.
This combats local poaching of wild turtles.
Over 31,000 turtles have been released into the wild, making the turtle farm a great source of sustainability for the wild turtle population.