Turtle Farm In Grand Cayman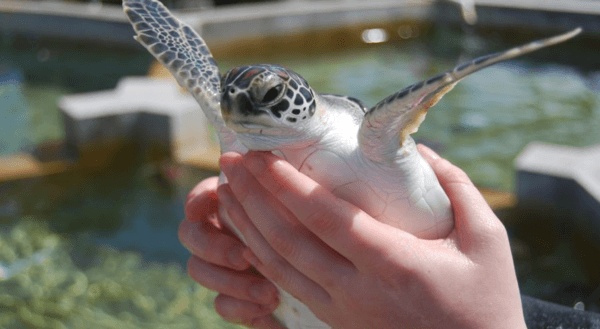 The Turtle Farm is one of the most popular tourist attractions.
After being destroyed in 2004 during hurricane Ivan, the Turtle Farm was rebuilt. Since Ivan, it has been upgraded to include many facilities, such as a restaurant, bird sanctuary, shark tank, salt water snorkel pool, and of course, multiple turtle pools.
They accommodate tourists vacationing in Grand Cayman. There is an availability form below which when completed, sends directly to the Turtle Farm; they will then respond within 24-hours.
Below is a video showing the Turtle Farm:
The Turtle Farm is located about a 10 minute drive North of Seven Mile Beach, and about a 20 minute drive North of the cruise ship port in George Town, Grand Cayman.
There is an entry fee.
This is a great place to spend an afternoon or morning with friends and family, and is definitely worth the visit. This is also great for people with children since there is a wide range of activities within the area.
These turtles are bred inside the facility, and some are released into the wild to help sustain the wild population.
This combats local poaching of wild turtles.
Over 31,000 turtles have been released into the wild, making the turtle farm a great source of sustainability for the wild turtle population.
Check Availability
Complete The Form Below To Check Availability & Rates For The Turtle Farm:
When you complete the below form, the Turtle Farm will respond; they always responds within 24-hours; if you submit the below availability form and you don't receive a response from them within 24-hours, you most likely made a mistake and it didn't send.