Explore The Crystal Caves With Us!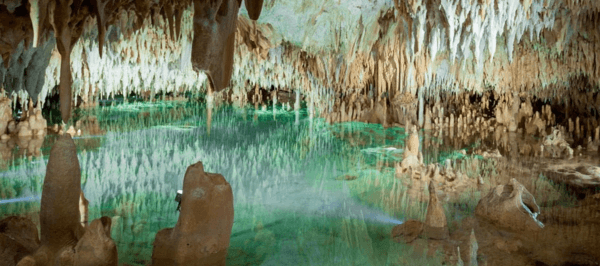 Below are details regarding the best Crystal Caves tour in Grand Cayman.
We have hand-picked the best company in Grand Cayman to take you there. You need to book a tour to see these caves.
They accommodate tourists vacationing in Grand Cayman. There is an availability form below which when completed, sends directly to the tour company; they will then respond within 24-hours.
Cayman Crystal Caves opened in 2016.
Since its inception, this attraction has become very popular with tourists due to it's uniqueness.
Below is a video showing the Crystal Caves:
Complete The Below Form To Check Availability For The Crystal Caves:
Our hand-picked Crystal Cave tour company always responds within 24-hours; if you submit the below availability form and you don't receive a response from them within 24-hours, you most likely made a mistake and it didn't send.
These tours take you inside the caves. You also venture through parts of Grand Cayman's forest, where you learn about local wild-life and plants.
Our tour guides are professional and local, meaning they have a deep understanding of Cayman's local history and ecology. These caves were mostly a secret until we opened up to the public in 2016. Most people on island didn't even know they existed. Most caves are located in Cayman Brac.
This is a great activity for people who like the outdoors.
Typically, we see birds, agoutis and iguanas during this tour. You have to be on a guided tour to participate in this attraction.
The caves are located on "North Side" in Grand Cayman; this is about a 45 minute drive from George Town cruise ship port, and a 55 minute drive from Seven Mile Beach.