In this article, we will explain what freediving is, and why you should consider trying it when visiting Grand Cayman.
What is freediving?
Free diving, also known as "Apnea" is a practice or form of diving where you hold your breath.
It is considered a unique way to experience the water today, but dates back well before our time. Evidence shows that the oldest evidence of humans holding their breath underwater dates back to 5400 BC.
Most cultures that live near or on the sea in ancient times did some form of freediving.
Only it was not a sport, but a way of life to provide food and harvest useful things from the sea, such as: clams, fish, muscles and sponges.
Fast forward to present day, and freediving is a fast growing sport enjoyed by people all over the world.
Where can you freedive in Grand Cayman?
There are many popular spots that are easily accessible from shore, such as: Sunset house, Eden Rock, Macabuca and Light House Point.
Accessible by boat is the USS Kittiwake wreck. This is a must see for the more experienced free divers!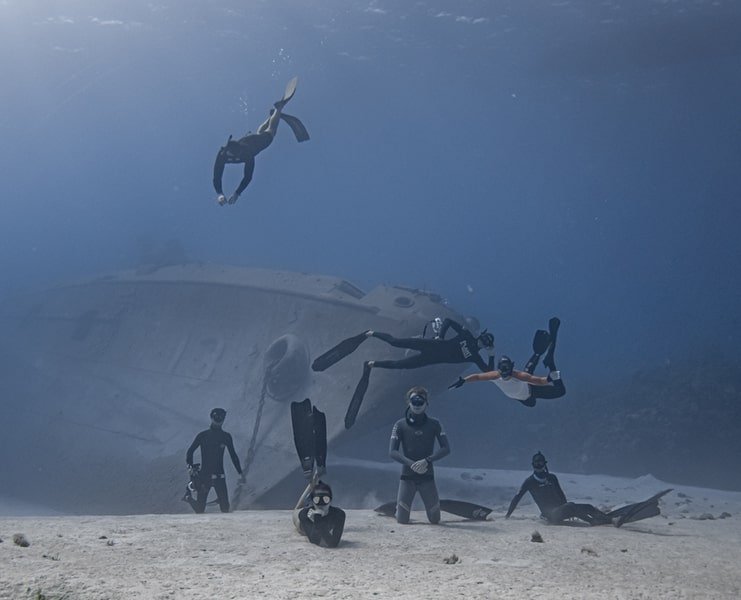 Can tourists and beginners freedive in Grand Cayman?
Yes, tourists and beginners can free dive in Grand Cayman.
You should only free dive if you are reasonably healthy and fit. People with health problems shouldn't free dive.
Also, you should only do this activity if you are a reasonably good swimmer. You don't need to be an Olympic swimmer, but you should be confident with your abilities in the water.
Depending on how long you will be in Grand Cayman for, you can try a one day or a three day beginner course with Ambassador Divers.
For divers that are already certified, you can join Ambassador Divers for the following options:
– 2-hour training session
– Fun wreck dives
– Photo shoots by a worldwide recognized underwater photographer
– Advanced level courses
Who should you freedive with in Grand Cayman?
The most important thing to consider when choosing who to freedive with is safety.
You should only freedive with experienced instructors that take safety seriously.
Ambassador Divers has a full time Aida instructor on staff who has experience with competition safety diving and specializes in helping people overcome their possible fears of the water. Their focus is to make sure that you have a good time whilst being safe.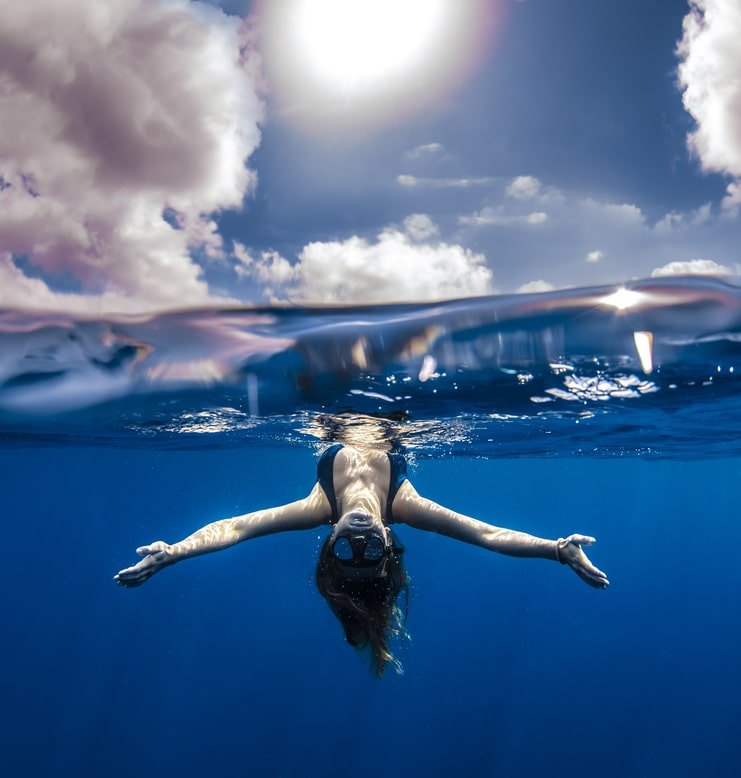 How much does it cost?
The Aida 1 course is $300 USD
The Aida 2 course is $500 USD
For more information visit Ambassador Diver's website https://www.ambassadordivers.com/
Or contact Scott from Ambassador Divers on Whatsapp at +1 361 960 7177
Final thoughts
Freediving is a fun and exhilarating activity that you should try when visiting Grand Cayman.
This sport is suitable for both tourists and beginners. However, it is important that you only free dive if you are healthy with no major health conditions.
If you want to see other activities in Grand Cayman, then check out our article where we discuss the top 25 things to do in Grand Cayman.