Below Is A Video Showing Our 5-Stop Snorkel Tour:


Tour Description Below:
1

Stingray City

First stop is Stingray City sandbar.
Here, you can interact with wild Southern Stingrays.
These rays are very calm, and your professional guide will handle them in a safe manner. The water at the sandbar is only 2-3 feet deep, allowing you to stand up easily.
1.5 hours.

2

Snorkeling Barrier Reef

Snorkel with dozens of different species of fish.
We stop at a location that has the highest density of coral in the Cayman Islands.
There is a large variety of fish and marine life, as well as different types of coral. We provide the snorkel equipment. We will show you how to snorkel if you have never snorkeled before. You can stay on the boat if you don't want to snorkel.
1.5 hours.

3

Starfish Point

Starfish Point is a beach on the North Side of Grand Cayman.
You can take pictures of and hold starfish that live in the shallow waters.
Starfish are found all over the Cayman Islands, but Starfish Point has a larger population of them. The water depth and location of the beach are the main reasons for the large number of starfish found here.
30 minutes.

4

Rum Point

You have the option to buy drinks and lunch.
Rum Point is a beach that has a souvenir shop, restaurant and restrooms. Most people buy lunch here.
Rum Point has existed for over 35 years, and is one of the most popular tourists destinations in Grand Cayman. Most tourists drive for over an hour to reach it, but you can save time by visiting it on our 5-stop snorkel tour.
1 hour and 15 minutes.

5

Mangrove Forest

View and learn about the mangrove forest.
We take a quick boat ride through canals so that you can see and learn about these special trees.
Mangroves are trees that live in the sea water; they are inhabited by birds, iguanas and fish, and are a vital part of the ecosystem in the Cayman Islands. You also get to see multiple expensive properties that line the canals.
15 minutes.


Our Boat:


Tour Details Below:
Free Transport
Small Groups
Free Beer, Sodas & Bottled Water
Snorkeling Equipment Provided
Comfortable Fast Boat
Tour Duration Is 5 Hours
$99 USD Per Person
Squid To Feed The Stingrays
5 Stops In A Single Tour
Minimum Age is 3 Years Old
Maximum Weight is 275 Pounds


Check Out Our TripAdvisor Reviews Below!
Below Are Images Of Our Boat: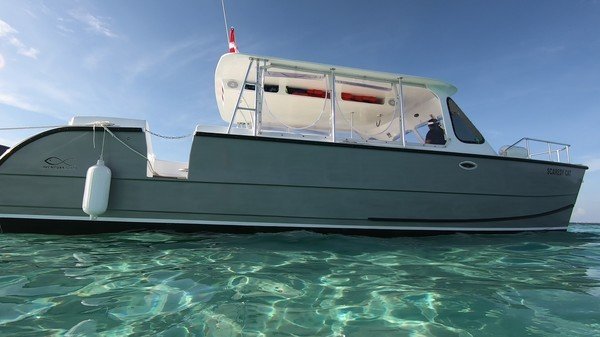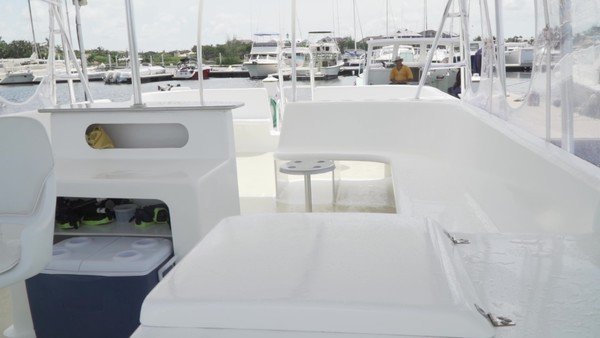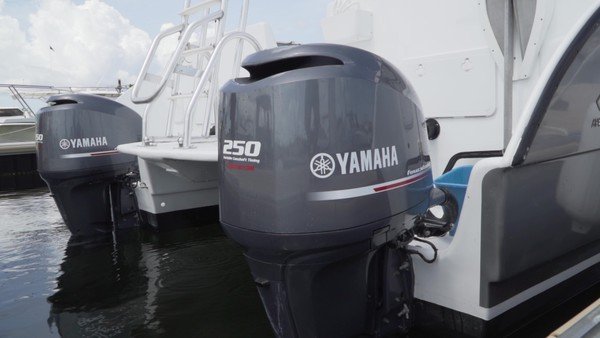 Below Is Our Tour Departure Location:

Our 5-stop snorkel tour departs from the Cayman Islands Yacht Club. This is on the west side of Grand Cayman, near Seven Mile Beach. This is NOT the George Town Yacht Club.
We also offer free pickup by bus from most major hotels/resorts along Seven Mile Beach. If you need us to pick you up, then you can select your pickup location during the check out process on our website.
We offer the ultimate snorkeling tour in Grand Cayman. This is our "5-Stop Stingray Eco Tour", which goes to Stingray City, Starfish Point, Snorkeling Barrier Reef, Rum Point and the Mangrove Forest. The Barrier Reef is one of 5 stops on this tour, but is by far the best snorkel location in the Cayman Islands. The Barrier Reef is the highlight of the 5-stop tour for people who are keen snorkelers because the reef here is incredibly beautiful and in very healthy condition. People don't come across the opportunity to snorkel at a barrier reef very often in their lives, therefore you should not miss this while you are visiting Cayman.
Furthermore, our company offers complimentary drinks, snorkel gear and life vests are included within the price of this tour, which makes $99 USD per person really great value for money. Grand Cayman snorkeling is some of the best in the world. Especially as the crew will pick you up and drop you off at your hotel or condo free of charge; other companies don't do this. We strive to provide the best customer service, to ensure that all of our guests have a great time. This is so important for the snorkel trip because you feel safe and have a very enjoyable time while at the barrier reef.
During the 5-stop tour there is the option to buy Lunch at Rum point, which is a really great addition to the tour. Once you have been on the water for a while you really work up an appetite, therefore the opportunity to relax and get a drink or a snack at Rum Point is worth the trip. Rum Point is also famous for its mudslides, which are an icy cocktail, like a chocolate milkshake with Caribbean rum added to the drink and it is recommended to try one when you are on this tour. Rum Point is a suitable restaurant for friends and family with an incredibly tranquil atmosphere.
The barrier reef is very safe and suitable for beginner snorkelers, children or for those who are not very strong swimmers. The area is protected by the reef and is within North Sound, meaning that the water is very rarely rough and there are not any strong currents. Our crew are very vigilant and make sure that everyone is safe and enjoying the snorkel. Life vests are provided and there is a life ring in the water for people to hold on to in case they need a break while swimming. There are also noodles for those who are not strong swimmers. All this makes snorkeling with us (George's Watersports) at the barrier reef safe, easy and fun, which are the most important factors to consider when booking your tour.
So, at this point, you are probably wondering what is it like at the barrier reef? Well you can be assured that the reef is brightly colored and very beautiful. The reef is in North Sound which means the water is from 10 to 15 feet deep, so it has not been damaged by boat engines or humans. This is part of the reason why this reef is one of the most beautiful in Grand Cayman. There is also a huge variety of tropical fish to be seen here ranging from snappers, jacks, sergeant majors, parrot fish and angel fish. If you are lucky, sometimes you can see a green moral eel there or lobsters which hide underneath the coral. You do not need to worry about sharks or anything dangerous while snorkeling here. The Cayman Islands is very safe and all the wildlife are friendly and will not harm you.
The diversity of wildlife living at the barrier reef is truly breath taking and it is not a sight to be missed. It is a snorkel location which should be added to everyone's bucket list and the greatest thing about this reef is that it is suitable for people with not much snorkeling experience! Therefore, anyone can experience this beautiful reef and enjoy the wonders of nature. The reef can only be accessed by boat. Therefore, our company offers the best tour available in Grand Cayman to see and experience this reef. Check out our Trip Advisor ratings to be assured that we are a great company for you because excellent customer service with great value for money is guaranteed.