Video Showing Our Paddle Boards:


Rental Rates
1 day – $95 USD
2 days – $140 USD
3 days – $175 USD
4 days – $199 USD
5 days – $215 USD
6 days – $230 USD
7 days – $245 USD
Additional Days are $35 USD/Day

Free Delivery and Pickup
Ankle Leashes, Height Adjustable Paddles and Life Jackets Included
High Quality, Stable and Light Weight Boards From the USA
Free Delivery To Seven Mile Beach
We Explain How To Paddle Board If You Have Never Done It Before
Check Out Our TripAdvisor Reviews Below!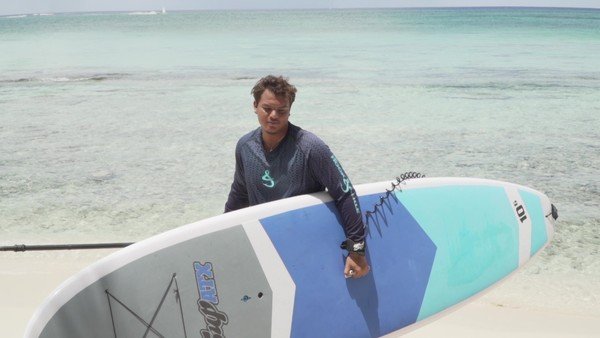 Do we provide a delivery service for our boards?
Yes, we offer free delivery and pickup for the Seven Mile Beach area in Grand Cayman. If you are not sure if your location is in this area, then you can email us to ask before reserving the board(s).
Do you need experience to rent a paddle board?
No experience is required to rent our paddle boards! Our boards are very stable and easy to use; our staff will also explain how to use them upon delivery.
Where do people keep the boards during a rental?
Our customers keep their boards in their condos overnight. Some keep their boards just outside their condos. Grand Cayman is very safe, meaning there is a very low risk of theft on Seven Mile Beach.