Cemetery Reef Snorkeling Review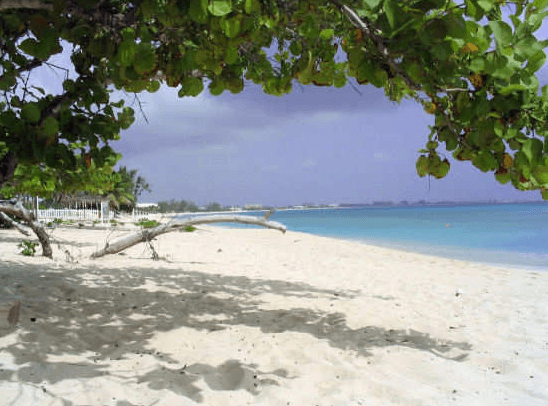 There are many places to snorkel in the Cayman Islands, but Cemetery Reef off of Cemetery Beach is in the top ten. This reef is located just 30 yards off shore, making it very easy for people to get to without a boat. There is also sufficient parking for visitors. It is very safe, both in and out of the water; there are no people harassing you, and there are minimal currents and waves.
Video of Cemetery Beach Snorkeling
Cemetery Reef can be found at Cemetery Public Beach, Grand Cayman. It is one of the most beautiful beaches on the island and can be easily accessed from the Cemetery Public Beach. It is situated near West Bay and is a short drive from George Town. It is a very peaceful and quiet beach. The beach is located at the quieter end of Seven Mile Beach, therefore there tends to be less people, which makes it a very pleasant experience. The beach itself is also very wide and there is lots of sand and places to sit, tan and enjoy the sun.
If you are a complete beginner, then you are better off doing a guided trip, since it could be dangerous snorkeling by yourself without any experience. Click the "Continue" button below to be taken to a page showing the best snorkeling trip in Grand Cayman:

There are not any cabanas at this public beach compared to the other public beaches, which can make it very hot. However, there are many sea grape trees which provides natural shade and it makes sitting on this beach stunning and cool because it is all natural. It is recommended to bring plenty of water and sunscreen because there is not a local shop or restaurant at this beach where you can conveniently buy supplies. Therefore, it is best to bring your own. However, you could potentially walk to Fosters in West Bay which may take you around 20 minutes. Of course, everything is a short drive in Grand Cayman, so driving to get supplies is never an issue.
To access the Cemetery Beach is easy from the beach and it is free of charge. Snorkeling is free because the beach access and swimming in the sea is free in Grand Cayman. From the beach, it is about a 50-meter swim to the reef. This can be difficult swim for those who are not comfortable swimmers, therefore it is recommended to bring a flotation device if you need it and to take your time while swimming there so you do not exhaust yourself. The sea along Seven Mile Beach tends to be very calm and there are not any strong currents. However, when there is bad weather during a storm, it is advised not to attempt this snorkel because it is slightly further away from the shore and you would not see much of the reef anyway because big waves disturb the sand and makes the water murky, so the reef becomes less visible. Despite the distance, this reef is not difficult to reach if you have a basic level of fitness and you can bring your children and friends, if they are comfortable swimmers.
The reef itself is stunning and one of the most beautiful in Grand Cayman. The reef at this side of Seven Mile Beach is brighter in color and in better condition compared to the reefs closer to George Town. This is because there is less boat traffic, so naturally less coral damage from anchors and ships. The sea at this reef is also slightly deeper, therefore people cannot stand, touch and damage the reef. People are not allowed to touch the coral because if you do it will kill and harm it because coral is made up of living micro-organisms, which takes thousands of years to develop. However, this does not stop some people. So, the slightly deeper water at Cemetery Reef has worked in protecting the reef from harm.
Cemetery Reef is many people's favorite reef due to its incredible beauty. There are many different species of brightly colored tropical fish and coral. It is possible to see Snappers, Sargent Majors, Jacks, Moray Eels (if you are lucky), turtles, and sometimes stingrays! There are no shortages of fish here and it is one of the island's most famous reefs. There are not many reefs this spectacular in Grand Cayman so it is not one to be missed, especially as it is so easy to get to! The convenience of this reef should be another reason why you ought to check it out. Some people enjoy swimming at this reef because of the sheer size of all the fish. You can see how healthy the fish are due to the clean-living conditions because of their enormous size. You can see large snappers, jacks and other fish here. They are bigger at this reef compared to other areas of the island because they are protected from the environmental protection laws of the marine reserve in which the reef is located. It is illegal to fish at this reef so there are lots of fish and other snorkelers enjoying the views. Many people enjoy swimming here at a leisurely pace and taking in the surrounding coral. You can also have a great view of Seven Mile Beach from this side of the island, when you are at the reef. You can see the slight curve of the island shore and all the new buildings which are being built along the beach.